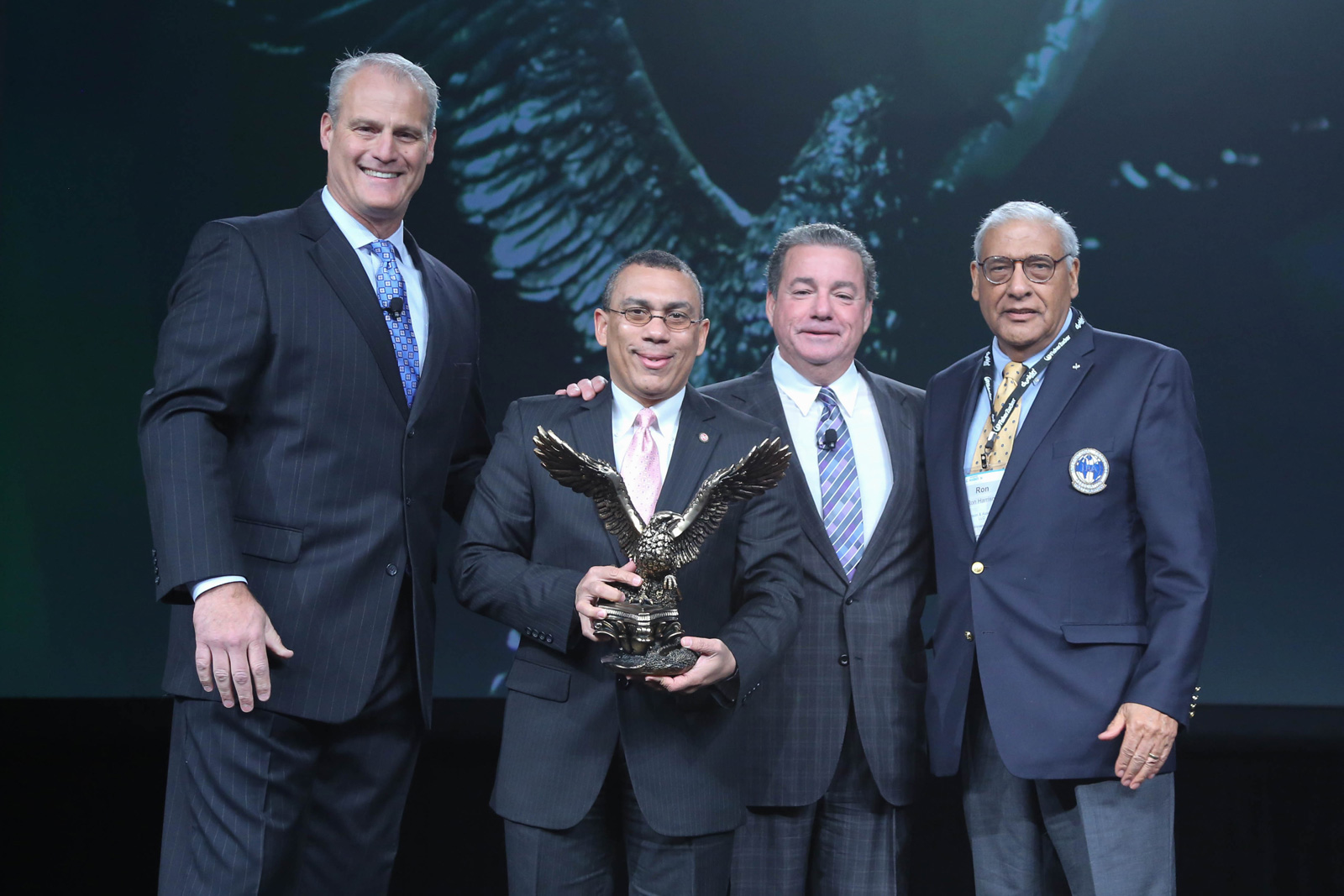 Congratulations to
ATAX Live's founder, president & CEO Rafael Alvarez for receiving the
International Franchise Association's (IFA) RONALD E. HARRISON DIVERSITY AWARD.
Join Us In Congratulating Mr. Rafael Alvarez, ATAX
LIVE

Founder

The International Franchise Association (IFA) has awarded its Premier Honor for accomplishments in Diversity and Inclusion, the IFA Ronald E. Harrison Award, to Mr. Rafael Alvarez, President, CEO and Founder of ATAX Franchise, Inc. IFA's Ronald E. Harrison Award recognizes organizations and/or individuals, who have made significant contributions to minorities in franchising either within their franchise organization or within the franchise community.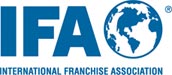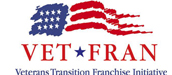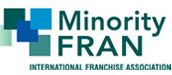 Mr. Alvarez's Speech at the IFA's Award Ceremony
Watch a short video of Mr. Alvarez accepting the award and sharing a message at the IFA's awards. The International Franchise Association (IFA) is the world's oldest and largest organization representing franchising worldwide.
Celebrating over 50 years of excellence, education, and advocacy, IFA works through its government relations and public policy, media relations and educational programs to protect, enhance, and promote franchising.
About Rafael Alvarez
ATAX Founder, President & CEO
In 1986, with only $200.00, two (2) computers, a fax machine, and a $1,000.00 loan from eighteen (18) of his friends, Mr. Alvarez opened his first tax preparation office.
By 2005, Mr. Alvarez's business had grown quickly; and, he enjoyed a strong following of loyal clients. Mr. Alvarez has built one of the largest tax preparation practices in the U.S. --- preparing more than 10,000 personal tax returns and about 500 corporate tax returns out of a single office.
With 30 years of stellar experience within the tax preparation industry under his belt and after a careful, strategic analysis of the tax preparation and the financial services industry, Mr. Alvarez identified two significant needs: 1.) a lack of a nationwide tax preparation franchise owned by a Hispanic and 2.) the lack of a franchise that focused on the Latino community.
In 2007, ATAX Accounting and Financial Services was officially established, as a franchise offering, becoming the first Latino-owned Franchise Company in the Tax Preparation, Payroll, and Bookkeeping industries and one of the fastest growing franchise companies in the nation. Today, Mr. Alvarez has assembled the "ATAX Dream Team" composed of a group of veterans in Franchising, Marketing, IT, Cloud Technology, Accounting, Tax Preparation, Bookkeeping, and Payroll industries with over 250 years of experience combined. Mr. Alvarez and his Dream Team are ready to take ATAX to the next level by opening hundred or perhaps thousands of locations all over the United States.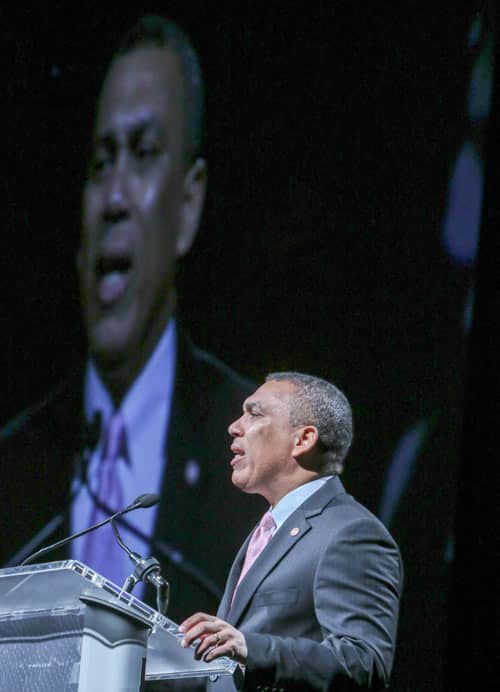 "Congrats my friend ! Keep making us Latinos stand out with you leadership and dedication !"

— Rosalyn Ortega, via Facebook

"Orgullo dominicano, y para el mundo tanbien! Muchisimas felicidades por todos Los logro.que tiene y todos lo que bienen, un millon De felicidades!"

— Ana Sanchez, via Facebook

" FELICIDADESSSSSS! Te mereces todo lo mejor!"

— Celines Toribio, via Facebook

"[wining this award]...shows your unparalleled integrity and work ethic as an iconic business person. I cannot be prouder for knowing you. Such a remarkable milestone in your business career! More power to you. All the best."

— Mila Cselenszky, Ph.D., via Facebook

"Muchas felicidades...."

— Jose Oscar Vasquez, via Facebook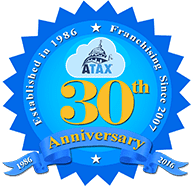 Celebrating Our 30th Anniversary
Here's a snapchat of our 30 years proving Tax Preparation and accounting services in New York City and Nationwide.
Mr. Alvarez started Alvarez Tax in 1986

Opened first tax preparation business with $200, 2 computers and a fax machine.

High Number of Tax Returns Milestone

In 2005, Mr Alvarez's business went completely viral, preparing 10,000 personal tax returns and about 500 corporate tax returns out of one single office.

Started ATAX Franchise

In 2007, Mr. Alvarez stablished ATAX, the first latino owned tax preparation, bookkeeping, payrol franchise in the United States. ATAX franchise started with 10 locations in New York City.

ATAX Continue Growth

In 2009, ATAX franchise opened 12 locations between New Jersey and Pennsylvania.

ATAX Continue Expanding

In 2010, ATAX expanded to Rhode Island.

ATAX Expanding to New Territory: Florida

In 2011, ATAX open new location in Ocala, FL.

ATAX Goes Through Corporate Re-structuring

In 2012, ATAX re-structuring and headquarters moved to Yonkers, NY. Proud member of Vetfran, MinorityFran, IFA

ATAX Receives Top Minority Franchise Award

In 2012, ATAX receives the 3rd Top Minority Franchise Award in the United States.

ATAX Receives a Number of Awards

In 2013, USA Today's Top 50 Franchises for Minorities in 2013, Mr. Alvarez recognized by el Diario La Prensa "El Award" for most successful latinos in New York city and member of CUNY Dominican Institute BlueBook. ATAX partnered with Xero Beautiful accounting. The #1 International Cloud Bookkeeping Platform.

Awards & Expansion to New Territories

In 2014, ATAX is recognized as one of the Top 50 Low Cost Franchises in the nation by Franchise Business Review. Recognized by USA Today. In addition, ATAX opened new offices in Sunrise, FL and Houston, TX, and Augusta, GA. ATAX CEO & President Rafael Alvarez became a member of the Xero Partner Advisory Council (XPAC).

Mr. Alvarez Received IFA's Ronald E. Harrison Diversity Award

In 2015, The International Franchise Association (IFA) has awarded its premier honor for accomplishments in diversity and inclusion, the IFA Ronald E. Harrison Award, to Rafael Alvarez. ATAX recognized as one of the Top 200 Best of the Best Franchises in the nation by Franchise Business Review. ATAX earned Xero's Emerging Partner of the Year Award in Xercon 2015 at Denver, Colorado.

Recent Awards

In 2016, Hostos Community College recognized Mr. Alvarez recognition during the Hispanic Heritage Month.

West Coast Expansion & Awards

In 2017, Mr. Alvarez graduated from the Stanford University Graduate School of Business, Latino Business Action Network. Mr. Alvarez decided to open up ATAX West Coast headquarters in the city of San Francisco, CA.

ATAX Live Launch & La Nacional Partnership

In 2018, ATAX partnered with Envios La Nacional to establish an ATAX location in over 100 La Nacional locations nationwide. Launched ATAX Live, an innovative mobile app to allow clients to file their taxes from anywhere, anytime.